Referring Friends and Family to Our Office
The greatest compliment we can receive is the recommendation of our office to your friends and family! We thank you for your willingness to spread the word about our practice and sincerely appreciate every referral sent our way.
We are happily accepting new patients of all ages, please call our office during normal business hours to get started! On the day of your appointment please arrive 30 minutes early to fill out paperwork and bring with you:
Your ID, dental insurance card, a list of all medications, and payment method. If you are not the subscriber on your insurance, please bring that information.
If you wear a removable dental prosthesis (partials, dentures) or night/occlusal mouthguards, please bring those with you; if you've lost a crown or dental restoration, please bring it.
Please get all current x-rays from your previous dentist (some radiographs are usable for up to five years!) prior to your appointment. We are happy to call on your behalf if you prefer.
All minor children under the age of 19 must have a parent or legal guardian present for the first visit (caregivers are acceptable for subsequent visits). Adults may bring a caregiver or representative if they wish. *If you have a disability and need an accommodation, please don't hesitate to share that with our team prior to your appointment and we will do our very best to meet those needs.
Your scheduled appointment time has been reserved specifically for you! It is your responsibility to keep track of your appointments to minimize tardiness and cancellations in respect of everyone's time. To help with reminders, we utilize a free text message and email reminder system – please opt-in!
If you are running late to your appointment for any reason, please call us immediately; if you will be delayed 10 minutes or longer, we may need to reschedule depending on the type and length of appointment (this will be determined on a case-by-case basis; we want to ensure you get the proper amount of time dedicated to your appointment that you deserve).
If you need to cancel or modify your existing appointment, we kindly request at least 24 hrs. notice so that we may find another patient to fill this time. We are aware that unforeseen events sometimes exist and are happy to work with you individually in those situations to make accommodations. "No Show" appointments and second-time cancellations without 24 hrs. notice will be subject to a missed appointment fee.
Our office is committed to helping you maximize your insurance benefits. Our skilled insurance coordinators will estimate your coverage in good faith but cannot guarantee coverage – please refer to your insurance company for detailed questions about your policy. Your estimated portion will always be due at time of service, and anything that insurance does not cover is your responsibility. Please contact our office team to inquire about contracted insurance provider lists or for more information.
For Patients without Insurance
Our practice is pleased to offer an in-house savings plan for those without dental insurance! The plan is active for one year from date of purchase, and includes two routine cleanings, diagnostic x-rays, exams, and discounts on other treatment. To learn more, please reach out to our office team and they'll be glad to explain the details!
For those who wish to make monthly installment payments on their care, we offer Care Credit® financing. For more information or to get pre-approved, please visit https://www.carecredit.com.
We are happy to offer in-house financing for Invisalign® Clear Orthodontics, please ask a member of our team for more information!
Flexible Monthly Payments Available with Sunbit!
Sunbit offers patients a way to split their bill into monthly payments, up to 72 months.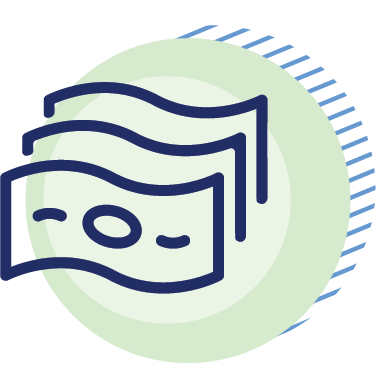 No late fees or penalties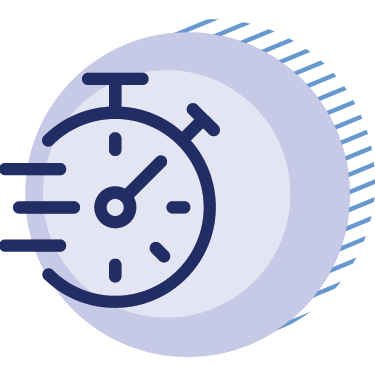 See your options in 30-sec
Patient & Provider Rights and Responsibilities
There are rights and responsibilities for both you and your healthcare provider once a patient-provider relationship has been established. These include but are not limited to:
To choose your doctor and facility
To request an accommodation for a disability
To privacy and protection of your health information; also access copies of your health information
To ask questions, bring along a family member or representative to aid in asking questions
To make informed decisions about your treatment including declining treatment or getting a second opinion
Responsibilities for patients:
Communicate with your provider and ask questions if you do not understand
Research your conditions and insurance benefits
Be honest with my providers about all existing or pre-existing medical conditions, medications, etc.
Follow-up on your treatment as recommended by your provider
Keep scheduled appointments and follow appointment protocols
To ask for accurate health information which may be personal in nature 
To use their professional judgement for your care and treatment recommendations
To refer you to another provider or specialist when treatment is beyond their expertise
To share your health information with other providers and insurance companies as required for care
To decline from providing treatment that falls below 'Standard of Care' or is not in your best interests
Responsibilities for providers:
Oversee auxiliary staff who assist in your care 
Communicate conditions, treatment recommendations, and options with risks and benefits
Disclose financial estimates before treatment is rendered in every possible situation
Utilize the state pharmaceutical database to review and report controlled medications
Deliver care using reasonable and customary methods and materials
Rights and Responsibilities for both:
Freedom from discrimination
Speak and behave respectfully
Communicate and ask what you don't know
If you have any questions regarding this information, please contact us!
As a reminder, here are some of the enhanced safety standards that you can continue to expect:
Our team members are screened daily for COVID-19 risk factors
We recommend that patient documents are completed prior to your appointment.
Upon request, we offer a Concierge Service – from Car to Chair. Upon arrival at our office, you may wait in your vehicle and give us a call to check-in. We will call or text you once the office is ready for you to enter, and one of our team members will personally escort you directly into your thoroughly disinfected treatment room.
Every person entering the office is encouraged to wear a facial covering or face mask
Please take your temperature the morning of your appointment and notify the office if you have a elevated temperature.
We will ask that all patients enter the office unaccompanied, if possible. For those patients who need assistance, we ask that this be limited to a single person if possible. If a patient is accompanied by a guest, we recommend that the guest waits outside of the office. However, we have created social distancing space in our reception/waiting area.
Room Disinfection – We provide adequate time for our teams to disinfect all areas of use in between patient appointments.
Our waiting area will no longer offer magazines, charging stations, children's toys, etc., as these items are difficult to disinfect.
Our doctors and team will be wearing all of the recommended and supplementary personal protective equipment (PPE). You may see face shields, caps, shoe covers, gowns, gloves and masks, but you can be rest assured we're smiling underneath them.